This Year, We Celebrate!
Book Your Event Now to GET THE PARTY STARTED!
How to Reach Us:
PREFERRED – Please Fill Out and Submit the Form Below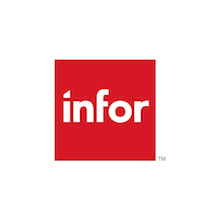 Two Austin Locations
West Austin: 1502 RR 620 SOUTH
(512) 710-2695, ext 1
Central Austin: 2700 W. ANDERSON LANE
(512) 710-2695, ext 1
Refreshing Drink Packages
Topgolf Swing Suites
Well-Appointed Meeting Space
Immersive Virtual Reality
Rory Skagen Mural Photo Ops
" "
"Our employees had a wonderful time at the event; we appreciate all the work you and your team did to ensure its success.  I'd like to compliment your staff for their creativity, hospitality and positivity. High 5 was a pleasure to work with! I also heard several positive comments about the food.  High 5 is a destination in our community filled with joy and local spirit."
– Cassie L., Lexus of Austin
" "
"Thank you SO much for hosting our rehearsal dinner. We were so impressed with the friendliness of the staff, the attention to detail with decorations and setup, how delicious the food was, and how FUN the night was!  You did a great job communicating with us that night which allowed me to just relax and enjoy the night before our wedding.  Thank you for being a part of our rollercoaster of a wedding journey! We will never forget how fun the entire weekend was."
– Bethany & Ben
" "
"You and your team were really amazing. You made the entire process so smooth and easy. I've planned my share of corporate events in the past and none of them were so easy to put together. Your team did amazing!"
– Myranda L., Lucky Arrow Retreat
" "
"We had such a wonderful time at our  party and would like to thank you again for all of your help getting it set up at the last minute!  Our experiences at High 5 over the years have been nothing but great. We've hosted parties twice in the past and regularly attend just for fun. Each time the staff, accommodations and activities have been wonderful."
– Tosha M.
" "
"We had a wonderful time on Friday. The food was exceptional. I was really excited to play lazer tag as it had been quite some time since I last had the opportunity to do it.  The young man who gave us instructions was quick and to the point and was very helpful when my folks had questions on operating the equipment.  Every staff member we interacted with was tremendous. Please pass along my thanks them. Looking forward to working together again."
– Shannon S., iHeart Media
" "
"Thank you for all you did to provide such a great time to our staff on April 3. We had the BEST time! Lunch was absolutely delicious, too. I appreciate your leading Crazy Bowl, which was a big hit. We love working with our friends at High 5—thank you for your patience with my many phone calls and adjustments. You were awesome!"
– Nancy G., Austin Ridge Bible Church
" "
"We can't thank you enough for all of your help planning our event!  High 5 was a great location, and you and your staff were extremely hospitable throughout the night.  Dawn and I were both very pleased with the entire event from start to finish!  Thanks for all of your help, we look forward to working with you again in the future!"
– Micah M., Baylor University, Office of Admissions
" "
"We loved everything, High 5!  The feedback I have gotten from our team has been nothing but positive. Your entire staff was very accommodating and we never wanted for anything. Thank you so much for helping us set up this event. The planning committee was surprised at the quality of service and the price point. Thank you for your time and reaching out for follow up. Your business is at the top of our list for other events and we have shared our experience with other departments in our organization."
– Cecillia L., Kasasa
" "
"Everything was great.  This was out best Cowference yet, and it was in large part because of the venue.  Thanks so much for providing excellent service and great food."
– Derek M., Square Cow Moovers
" "
"THANK YOU! You guys did an AMAZING job with our event and I sincerely appreciate everyone's service and care!  The luxury hotel where we stayed while in Austin can definitely learn A LOT from you and your team! You all made it so easy and welcoming from the moment we walked in the door!  I look forward to our next trip to Austin because we will be seeing you guys again!"
– Mandi J., HomeBridge Financial Services
High 5 owns & operates two upscale Experiential Entertainment Centers in the Greater Austin Area. The Company provides the Austin community with a comprehensive range of top-notch amenities including Bowling, Axe Throwing, Topgolf Swing Suites, Arcade, Laser Tag, a 98% scratch kitchen with a wide range of options for those with particular food allergies, and a craft cocktail bar.  Focused on 2nd-Mile Service, High 5 focuses on providing a place where everyone can celebrate: adults, families, and children alike.  High 5's goal is to be Austin's go-to locally owned and operated Celebration Destination.